Friday, August 24, 2012
Shakespears in Love Elizabethan Princess Cinderella Deluxe Fantasy Gown
, by
Romantic Threads
: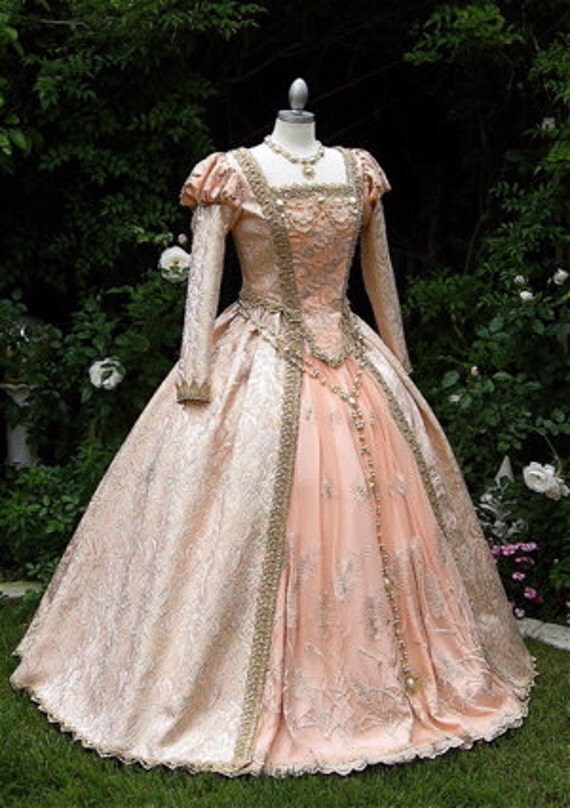 Poseidon's Garden Beadwoven Necklace
, by
HauteIceBeadwork
: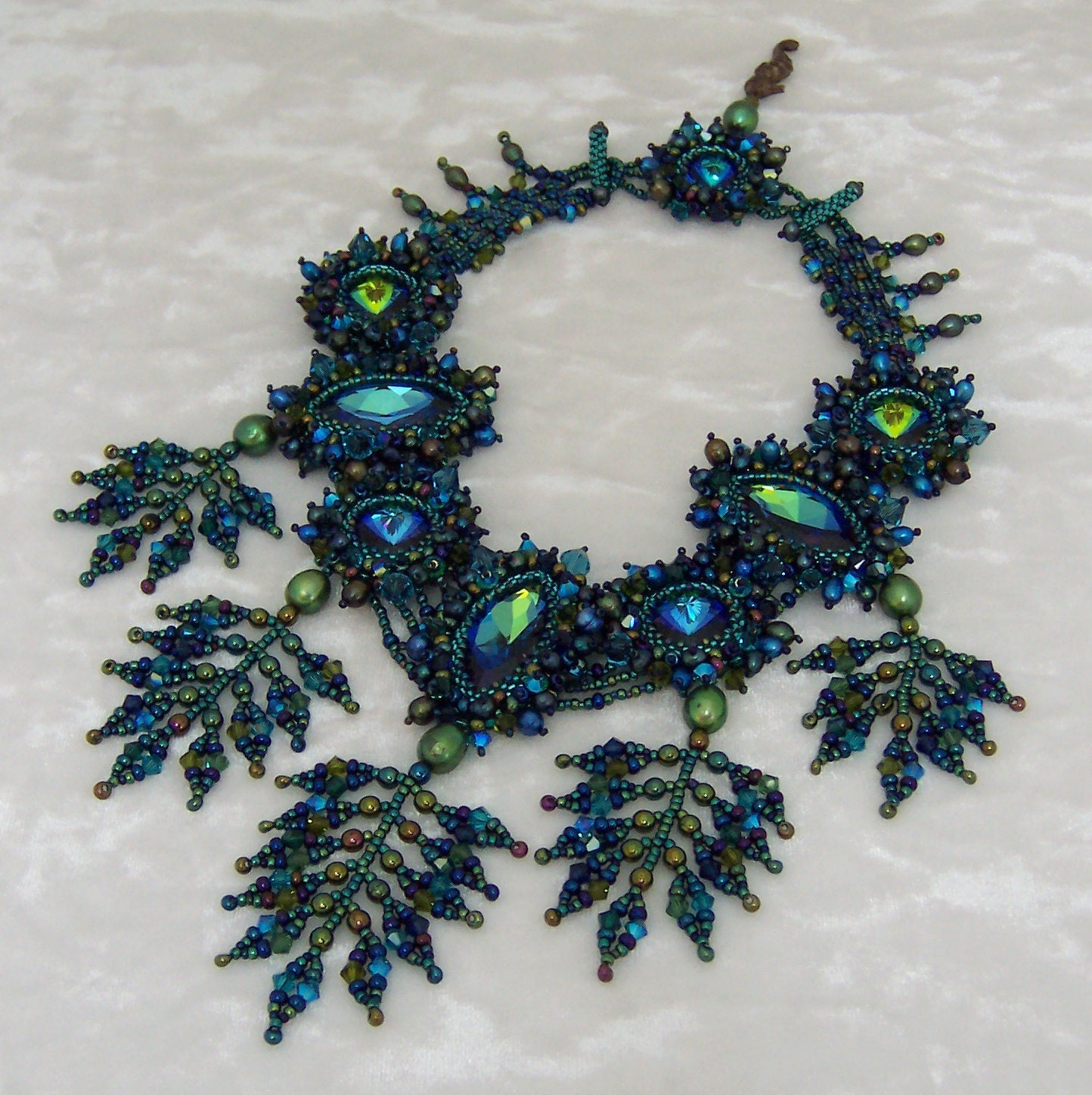 Rib Cage under bust leather corset
, by
ravenmountain
: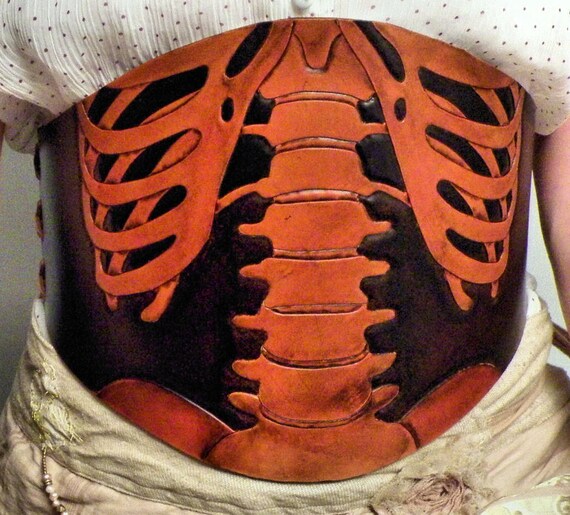 Hillside tribal Bracelet
, from
judithdervish
: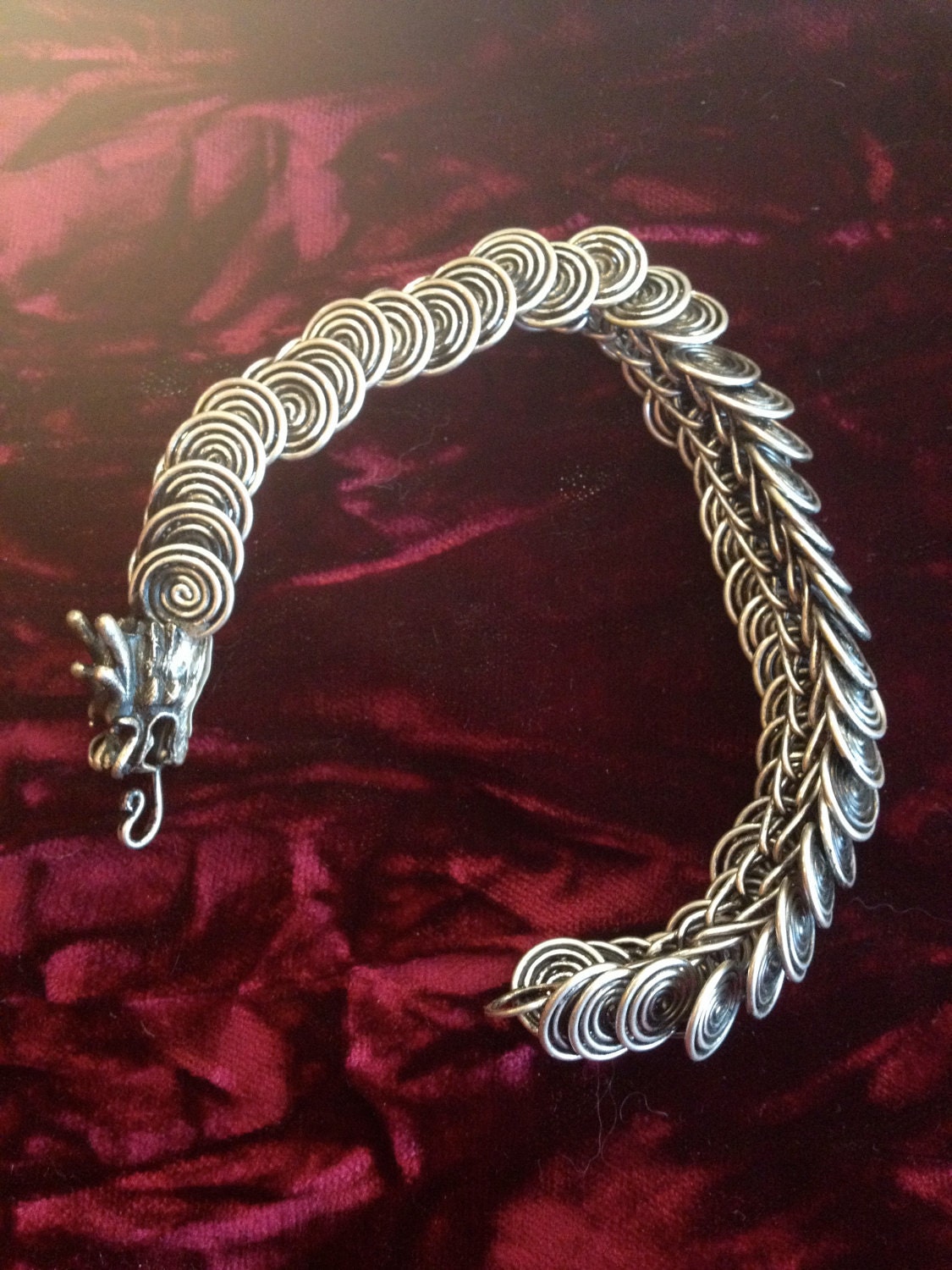 Beaded Crocheted Choker Vintage Style
, by
OakliesFashions
: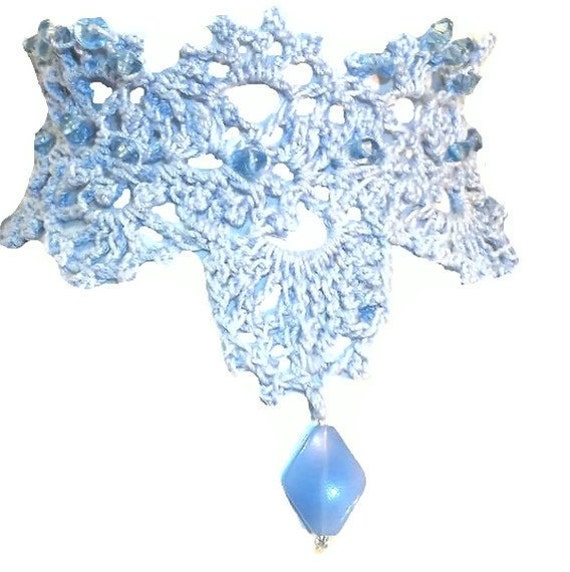 Posted by

Designs by Victoria
at 5:01 PM
No comments:


Saturday, August 11, 2012
It's been a bit, but I finally got another huge chunk of work done on this outfit.
Part I is here for reference.
The pants have acquired a nice aged look after hanging from the eaves on our back deck for a month or so:
Here they are with a shirt I've made from the same fabric for comparison:
This time I concentrated on the padded underlayer for the vest.
To reproduce the look of this fabric, I used some higher thread count cheesecloth, dyed pale blue, with a piece of the same navy broadcloth I used for the pants sandwiched in between 4 layers of the cheesecloth, with black stitching:
There's also a front panel in a pleated red fabric.
I used a piece of red satin from the remnant bin for this:
To try to get the wrinkled look, I treated it like one of the silk broomstick skirts I used to live in in the '90s, dampening it and twisting it up to dry:
Once I started trying to assemble the padding, I realized that my 10-yard order of cheesecloth was about 2 yards short of what I needed for a full length underpiece. Bother. So I've ended up with a quilted bolero jacket. At least once it's on no one will know but me:
I didn't take the stitching far enough along on the back, so I'll be adding to it a bit:
I used the same red embroidery thread from the vest to finish the sleeve hems:
All put together:
The next step is the collar.
To get the same look, I used embroidery floss.
There's actually three slightly different shades of brown floss. It took six skeins total to completely cover it:
Still needs the black details, and then I'll bind it with more of the corduroy fabric.
Next steps - the greaves and harness.
~
Posted by

Designs by Victoria
at 8:07 PM
No comments: