There are two choices for birthstones for December babies: blue topaz or turquoise. I lean towards turquoise for my daughter, but we'll see what she picks for herself when she gets older.
Topaz is a silicate mineral, and a very hard stone, having a hardness of 8 on the
Mohs hardness scale
. It can still be split by a hard blow, however, so care must be taken while wearing this stone.
Sterling Silver Ring Bezel Set London Blue Topaz
, by
Jewelry24Seven
: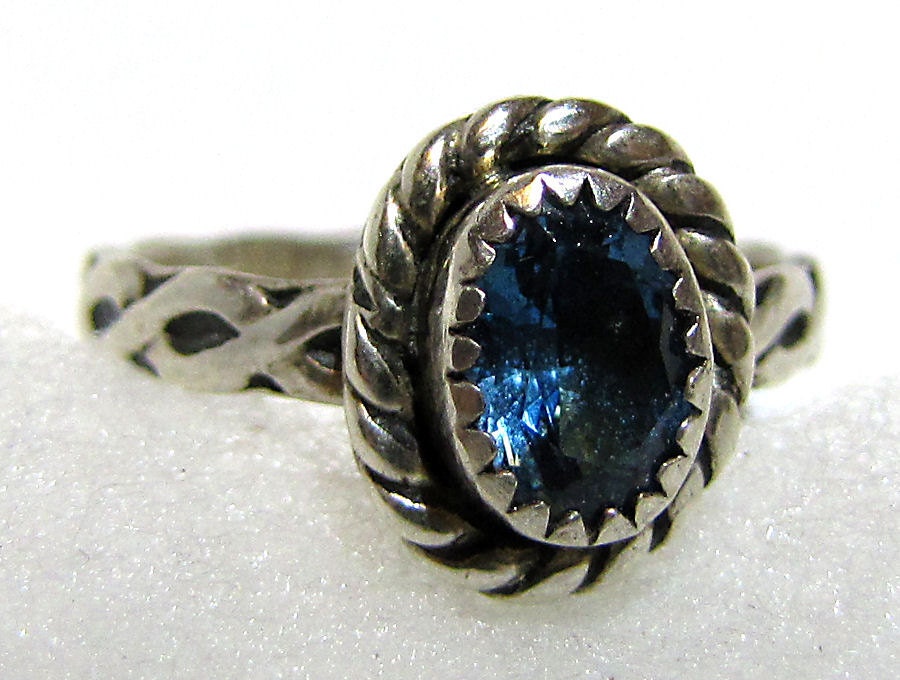 Naturally occurring blue topaz is quite rare. Usually grey or yellow turquoise is irradiated to produce a deep blue color.
Sky Blue Topaz Wire Wrapped Oxidized Necklace
, by
SilverSmack
: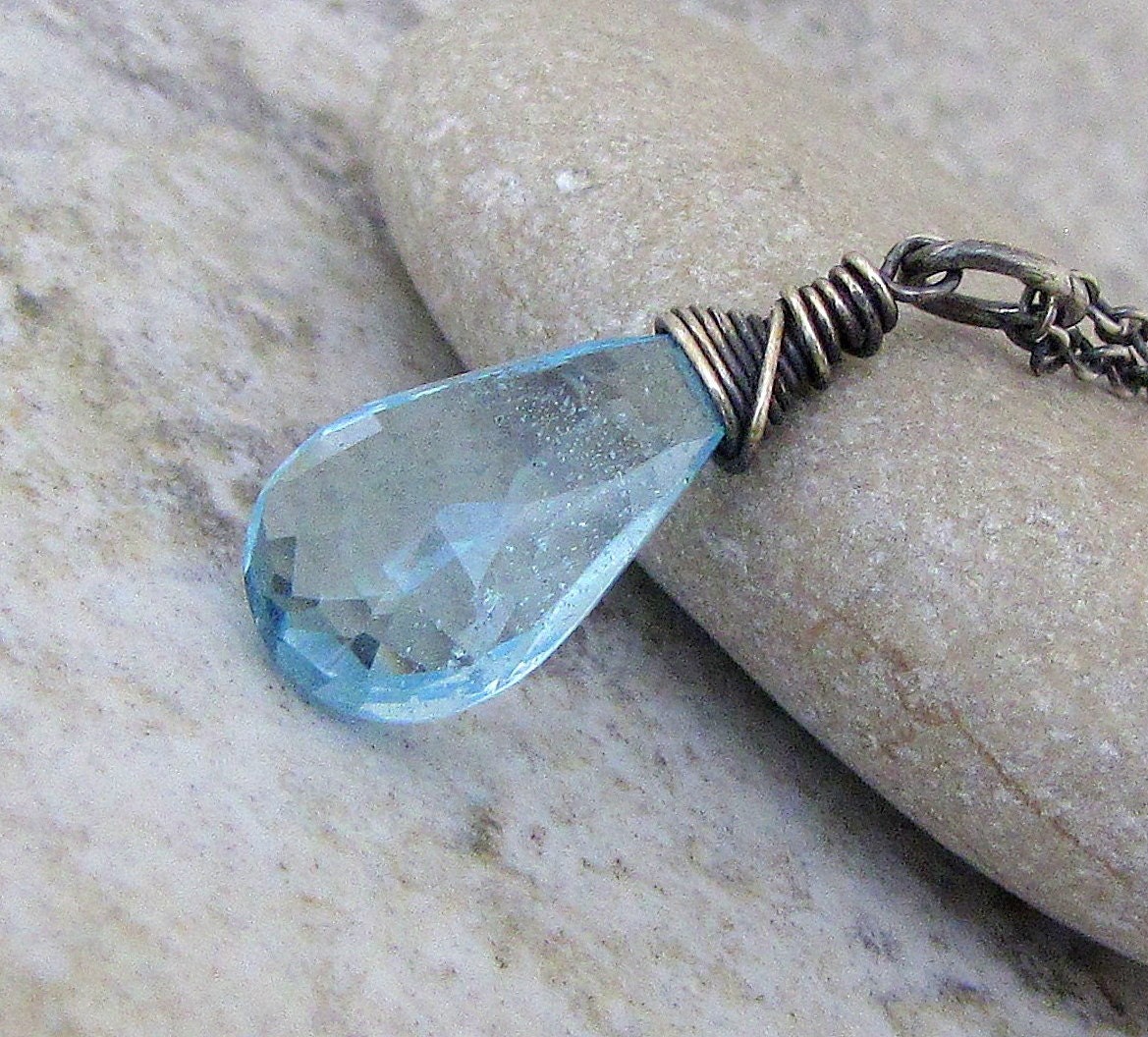 Topaz is also the suggested anniversary gemstone for the 4th, 19th and 23rd years of marriage!
Baby Stella Blue Topaz, December birthstone, sterling silver star necklace
, by
metalicious
: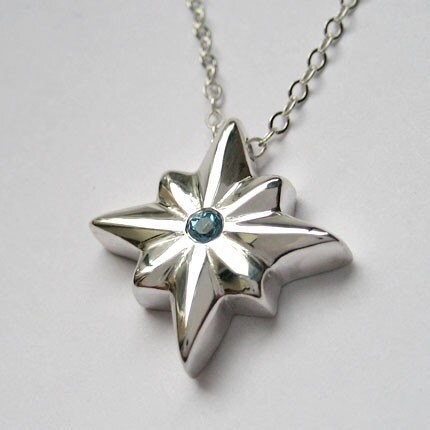 Turquoise got its name because it was first brought to Europe from Turkey in the 16th century. It was cherished in ancient Egyptian and Mesopotamian cultures, but is most known for its usage by Native Americans in the Southwestern USA and in Central America.
Turquoise and Rice Pearls Necklace on Sterling Silver
, by
dbvictoria
:
Turquoise ranges in color between many shades of blue and green, with even some yellow shades to be found. Blue shades are caused by the presence of copper, green hues occur if the turquoise forms in areas where there is a high aluminum content, and the yellow shades occur rarely in deposits with zinc.
Turquoise Teardrop Earrings on Marquis Shaped Sterling Silver Earwires
, by
NightSkyJewelry
:
Turquoise is a relatively soft stone, so care should be taken not to scratch or chip your turquoise jewelry. It is only ranked at 5-6 on the Mohs scale. Sometimes softer stones are stabilized with an infusion of epoxy resin, which preserves the stone from wear. Natural stones acquire a patina or luster from the oils in the wearer's skin, to which stabilized stones are immune.
December Birthstone Necklace - Turquoise with Coral & Sterling Silver
, by
RoughMagicCreations
:
Whichever stone your December baby prefers, there are a multitude of choices available for him or her!
~