Today, we took the munchkin to see
Cloudy with a Chance of Meatballs
. Apparently, this is a scary movie. The munchkin asked to leave the theater about 15 minutes before the movie ended, as the food storm was too much to take. I think the 3-D might have had something to do with it, and she may also be coming down with a bit of something, as she fell asleep shortly after we got home. Poor munchkin!
I had a productive day today, before and after the movie expedition. One of the things I came across during the great clean-up last week was a bag of linens I'd purchased with the eye to altering, and in that bag were two cotton dust ruffles that were begging to become petticoats. One of them was paired with some antique lace I just found at an estate sale yesterday, so our unsuccessful trip to find an office chair had at least some benefit.
Dust ruffle #1, petticoats with 28" and 25" waistbands, and crocheted lace hems:
Dust ruffle #2, petticoats with 24" and 30" waistbands, with a lovely scalloped hem and lace insets:
We made a quick stop at Borders while we were out, as I finished my book of crosswords. I'm a huge puzzle nut, and it's one of the ways I spend my spare time when my brain needs a bit of a stretching. I finished puzzle the very last puzzle (#500!) this morning in my huge book, and so I picked up another big book of crosswords today. I didn't notice until we were in the car on the way home that there was a little something fishy on the back cover.
Here's the publisher's price in the upper left hand corner of the cover: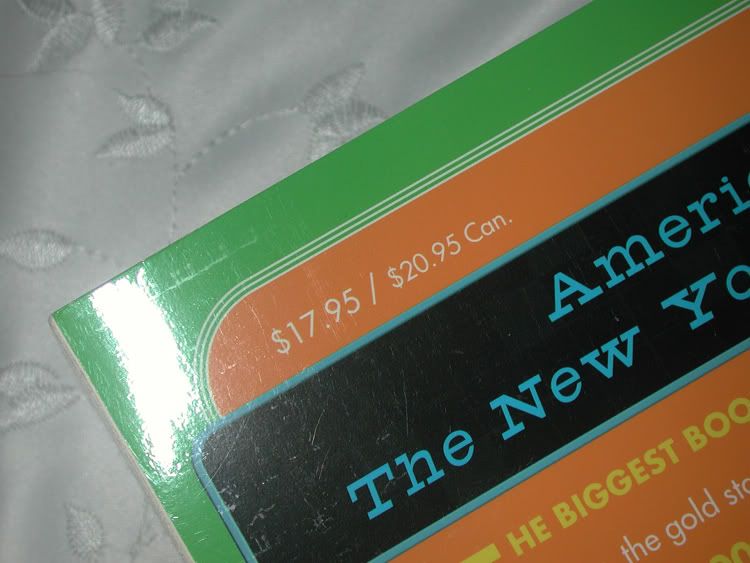 And here's Borders' pricetag on the bottom left: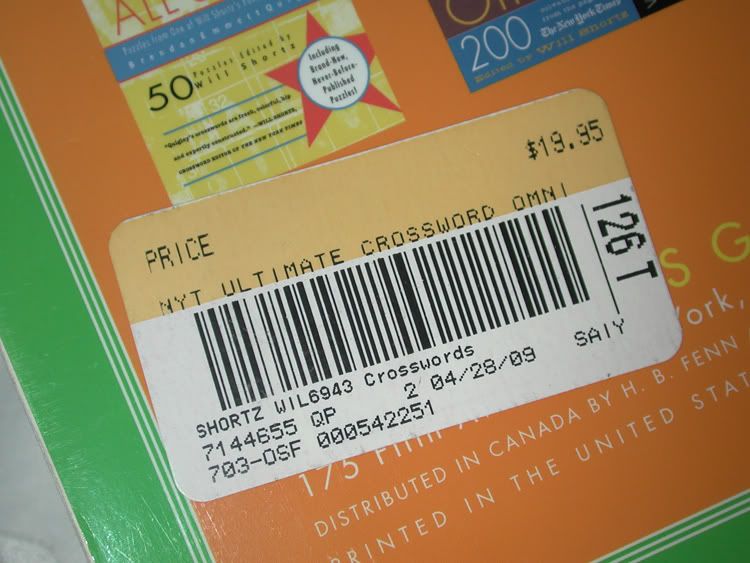 Boo, hiss, Borders! I guess besides selling your information when you sign up for their discount program isn't enough, so they mark up their wares too!
This new book has 1001 puzzles at least, so I'll have lots of time to decide where else I'll be buying next humongous book of crosswords!